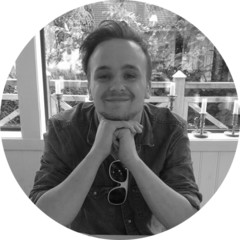 Johannes Bengtsson
Junior Prop Artist - Sharkmob
Malmö, Sweden
Summary
Hello,
My name is Johannes Bengtsson and I am an Environment Artist.
I tend to do lots of concept art before starting of a new 3D project and also
my interest lies in making game environments, giving them life and story.
Recently I have finished my studies in 3D-graphics at The Game Assembly and am now looking for work.
I have done my internship at Starbreeze Studios in Stockholm, Sweden, but I'm open for new possibilities wherever they are!
If you are interested and like my portfolio you are more than welcome to contact me at:
Johannes.Mollet.Bengtsson@gmail.com or here at Artstation
Best Regards!
Skills
Environment Art
3D Modeling
Digital Sculpting
Concept Art
Texturing
Software proficiency
Productions
Video Game

Overkill's The Walking Dead

Year

2018

Role

Junior Environment Artist Intern

Company

Starbreeze
Experience
Environment Artist at Starbreeze Studios

Stockholm, Sweden

September 2018 - April 2019

I worked on Overkill's The Walking Dead and Payday 2 as an Environment Artitst